Desmond Has Been Fortunate To Work With Great Clients: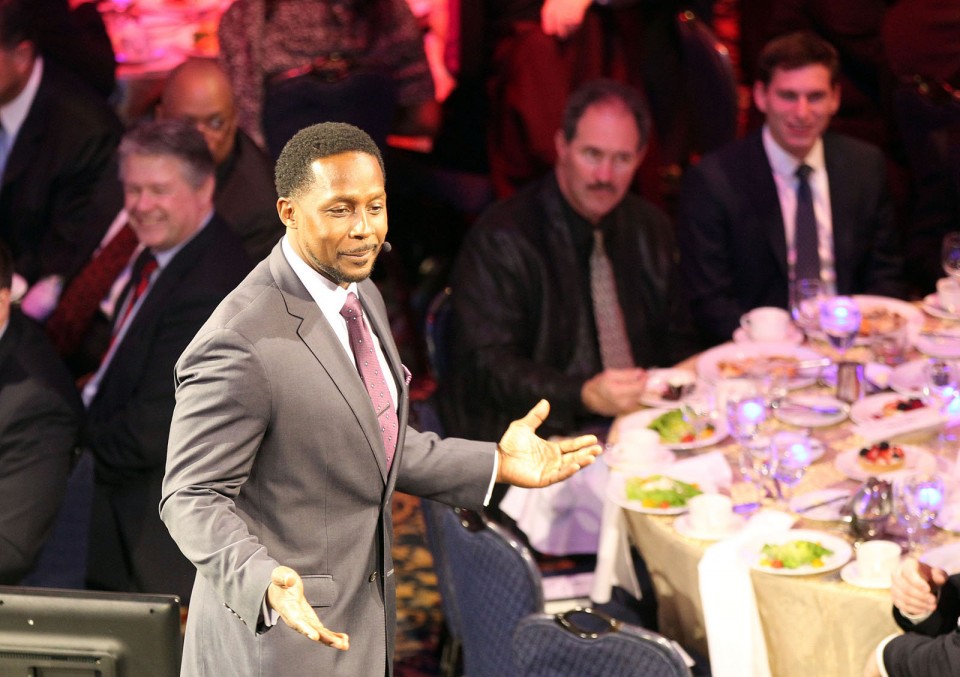 SPEAKING
Desmond is active with speaking engagements throughout the year. Desmond has made presentations to groups of all sizes including Fortune 100 companies, fundraisers, associations and organizations. You can view his speaker testimonials above from numerous clients. Please inquire about Desmond's motivational speaker fee and availability via the form below.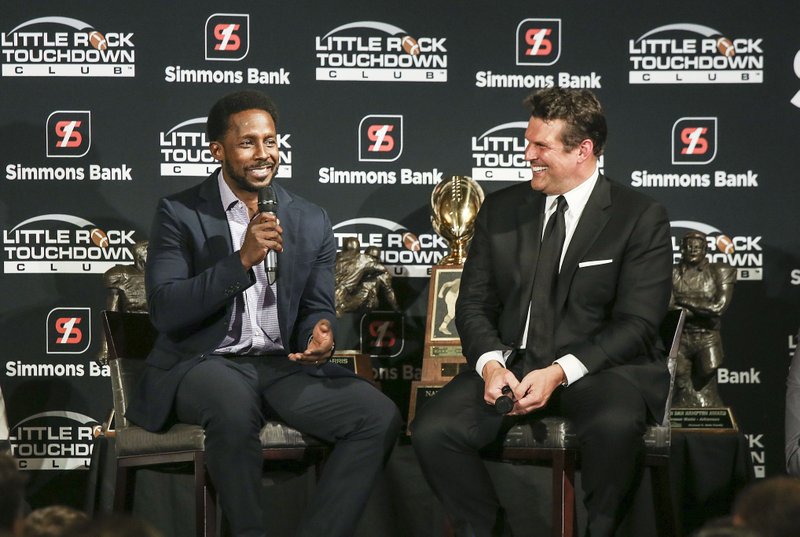 APPEARANCES
Desmond makes numerous personal appearances both during the college football season and during the off season including corporate events, meet and greets, and speaking engagements. Please contact Desmond via the form below to inquire about his appearance fees and appearance availability.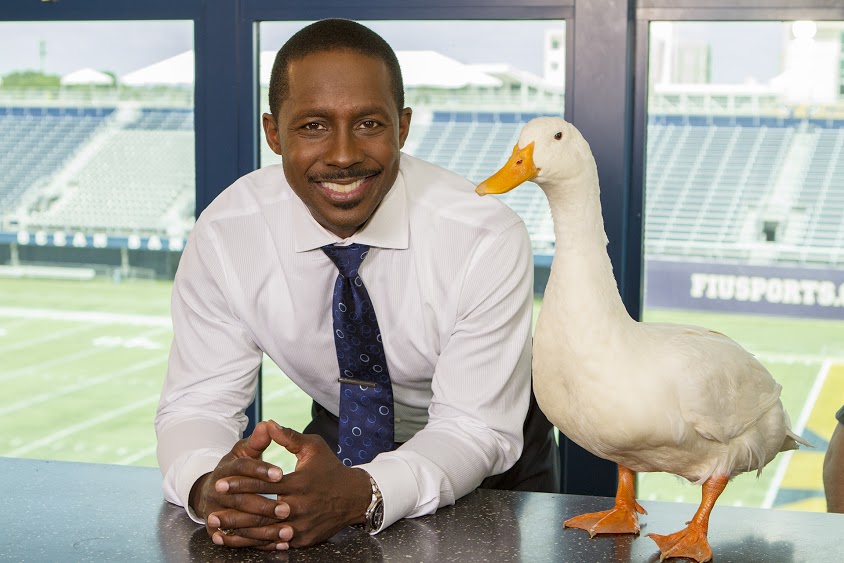 ENDORSEMENTS
Desmond has been fortunate to endorse numerous companies over a long football playing career and tenured broadcasting career. Companies and brands Desmond has endorsement include but are not limited to EA Sports, Nissan, AFLAC, UPS, Wendy's and Coca-Cola. To secure Desmond for any endorsement please fill out the contact form below.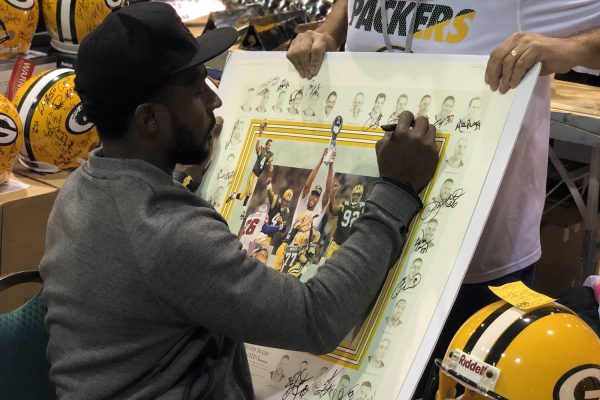 AUTOGRAPH SIGNINGS
Desmond is available for autograph signings both privately and publicly. He has signed at numerous large shows including the National Convention. Desmond can sign any item other than the Heisman Pose image. To learn more about Desmond's autograph signing rates please fill out the form below for a quick response.
"Desmond was fantastic - he told many entertaining stories about growing up in the YMCA, college, NFL, and College Gameday with some timeless words of wisdom: Be Yourself (Unique), Be Kind (Smile More), Be Coachable (Humble) and Seek Mentorship."

YMCA

"Amazing speaker and inspiration - thanks for coming to Arkansas to share your experiences (and love for vinyl!)"

Little Rock Touchdown Club

""Desmond immediately grabbed our members attention. He spoke with Perseverance. His tag line was "Be a Star in Your Role." He was very inspirational, funny and exciting to listen to - our members will never forget this experience. Thank you Desmond"! "

IREM – Chapter 40

"

Desmond Howard is a master motivator, enthralling storyteller and the ultimate competitor. Desmond recently delivered a keynote address to our sales organization of more than 500 national team members around the topic of mindset and brought our group to a virtual standing ovation. He took a keen interest in our team culture and closely partnered in preparation to deliver a powerful personal narrative aligned to our meeting objectives. His energy, charisma and humility won the hearts and minds of our field team and served as an inspiring call to action to sharpen our competitive edge and raise our game. Desmond graciously shared his personal experiences which have fueled his incredible career and accomplishments and he is one of the best communicators we have ever worked with. I would give Desmond the highest recommendation and we hope to have the opportunity to work with him again in the future!

"

Rob Treml, Jr – National Sales Director

"

"Desmond is great to work with. Strategically we were looking for a college football expert who could connect with attendees at the event and communicate the brands role within the context of the season kickoff. We were able to work with Desmond to accomplish our goal for the promotion, not only effectively reaching consumers on site during his appearance, but also leveraging his social media presence to create some scale. As we all have become accustomed to in watching him on ESPN, he was great with consumers and was an even better partner for us to work with on the promotion."

"

Aflac Spokesperson

"With over 20 years of meetings I would rate Desmond at the top of the list on his presentation and motivational speech to our group of over 400 attendees. He was very professional, genuine, and more than willing to speak with attendees who wanted to meet him.  He also took special note of our meeting theme encouraging our team to go the extra degree in making a difference on service in our stores.  He did a great job taking that and incorporating it into his talk that evening. We were very pleased to have him speak with our group and would highly recommend him to others who wanted someone who spoke well and could give a motivational message."

Mickey Newsome, CEO – Hibbett Sports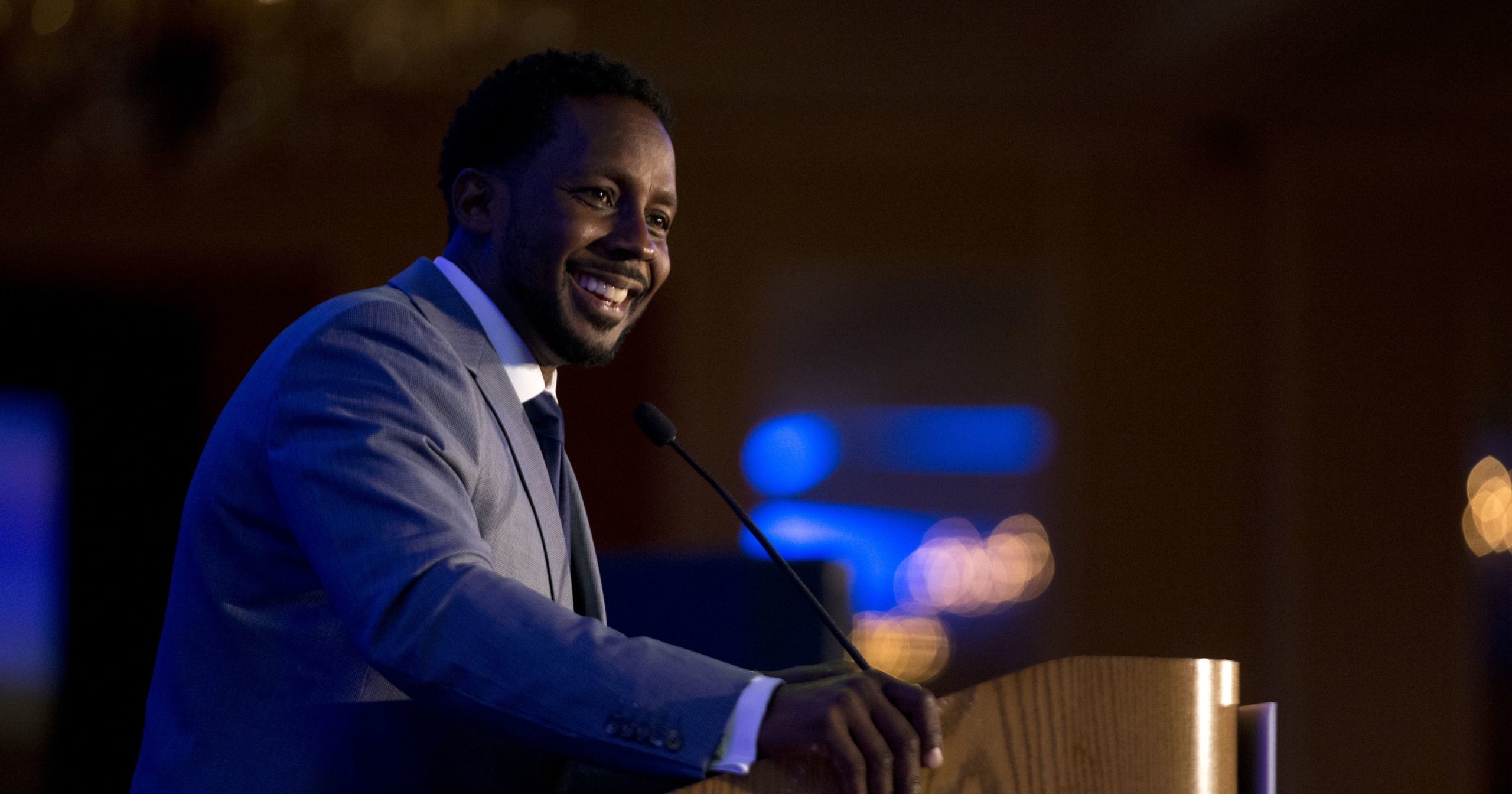 Hire Desmond For Your Event
If you would like to hire Desmond Howard for your next speaking engagement, appearance or endorsement please fill out the appearance form in this section providing as many details as possible for a quick reply. You can also contact Ward Headley, President of Direct Sportslink via email [email protected] with any specific questions you might have or help with any immediate inquiry.